Properties of anhydrite screed - Ideal for underfloor heating
Anhydrite screed is probably the most popular variant among builders. Nevertheless, in addition to many advantages, it also has some disadvantages, which is why you should consider whether before installing it Anhydrite screed is the right choice for your project is. In today's article we will explain the properties of CA and give tips for alternatives.
What is anhydrite screed?
Calcium sulphate screed is one Mixture of aggregate and anhydrite binder. This is obtained from gypsum, although the manufacturer can also use natural anhydrite as a mineral variant. the Grain itself usually consists of quartz or limestone.
If water is already mixed in during production, the screed is semi-dry (CAF) upon delivery and can be used immediately. However, there is also the classic variant, which is mixed with water directly on the construction site.
Laying of anhydrite screed
The Processing of calcium sulphate screed is possible both as bonded screed and as floating floor is also possible. The latter has numerous advantages, such as better thermal insulation and improved soundproofing, and is therefore the preferred choice.
For an efficient installation, it is important that you pay attention to the following structure:
baseplate
1. Separation layer
insulation layer
2. Separation layer
Screed
Before the screed is laid, no matter in which way, the Base plate insulated and the screed protected by a second separating layer will. It is important that the dam material is sturdy. In order to prevent tension and thus cracks, floating installation is recommended. With this, the screed has no contact with other components such as floors, walls or pipes.
Areas of application for anhydrite screed
The use of calcium sulphate screed is relatively versatile, but still limited. Even if the screed very many positive properties such as high tensile strength or short drying time entails, it is nevertheless not equally suitable for all rooms.
Anhydrite screed in living areas
In living rooms, bedrooms, children's rooms and offices Anhydrite screed is the best choice in most cases. These rooms have to not withstand exceptional loads and are dry. Here you can enjoy all the advantages of calcium sulphate screed and enjoy a comfortably warm, efficient floor.
Anhydrite screed in wet rooms
In bathrooms, kitchens and others It is better to switch to cement screed in damp rooms. Although this has a longer drying time and is usually a bit more expensive, it is resistant to moisture. However, with a little effort, anhydrite screed can also be laid in wet rooms, provided you insulate it appropriately. Just when installing underfloor heating, anhydrite screed would also be the better choice for the bathroom.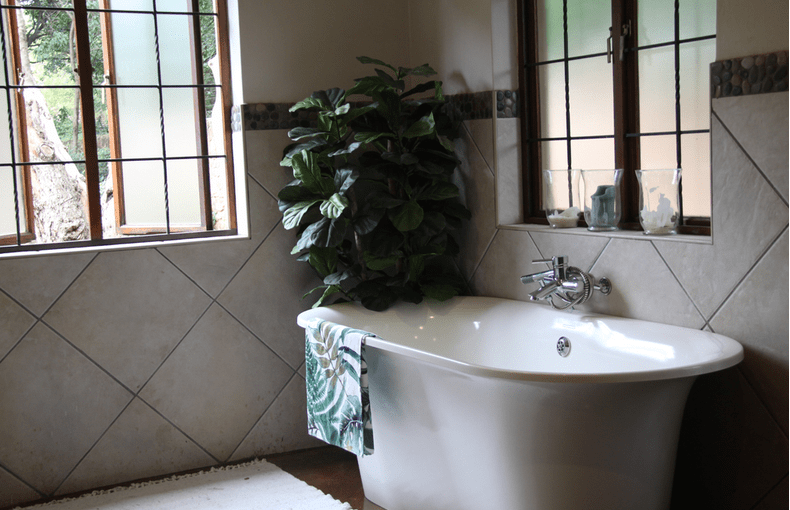 Anhydrite screed outdoors
Da Calcium sulphate screed sensitive to moisture is, the more robust and moisture-resistant cement screed is much better suited for outdoor use. Construction companies are refraining from using anhydrite screed and do-it-yourselfers should also use another variant.
Anhydrite screed in the commercial sector
Whether CA/CAF is suitable for a business depends heavily on the size and use of the property. This is comparative small interiors, without excessive use of loads, you can use anhydrite screed. In large warehouses that are constantly in contact with moisture and dirt and on which heavy machines drive, you should switch to other screed variants.
Anhydrite screed for underfloor heating
It's not for nothing that CA/CAF is known as "heating screed" - it is often and successfully used for the installation of underfloor heating. In this case, the Heating pipes installed directly in the screed and ensure a pleasant and healthy warmth.
Advantages and disadvantages at a glance:
Below you will find the most important ones Advantages and disadvantages of anhydrite screed in a practical overview.
Benefits
Disadvantages
Cheap in purchase
Easy to lay
High tensile strength
Comparatively crack resistant
Dries very quickly (about 7 days)
Not suitable for damp rooms
Not designed for heavy loads
Conclusion: anhydrite screed is suitable for residential buildings and as a heated screed
calcium sulphate screed easy to work with, inexpensive and has a fast drying time. He is the ideal choice for living spaces and can also be used as heated screed to process. Installation in wet rooms is also conceivable, but this is more difficult to accomplish due to the additional insulation.