[ What we offer ]
Exposed screed for residential and commercial areas
Exposed screed is durable, resistant, protected against wear and abrasion and has excellent properties in combination with panel heating. No wonder that exposed screed is conquering Germany's living rooms, bathrooms and bedrooms in no time at all. With more than 25 years of experience as screed layers, we know how you too can bring the all-rounder among floors into your home.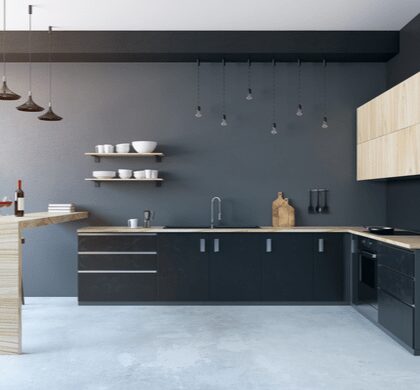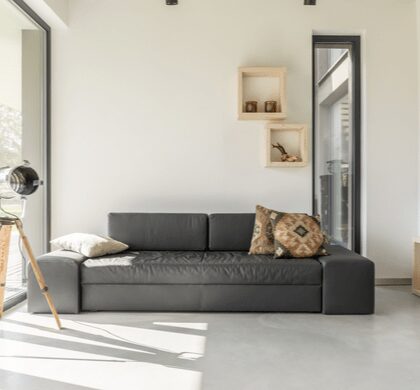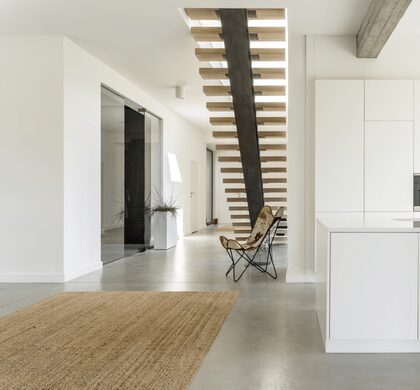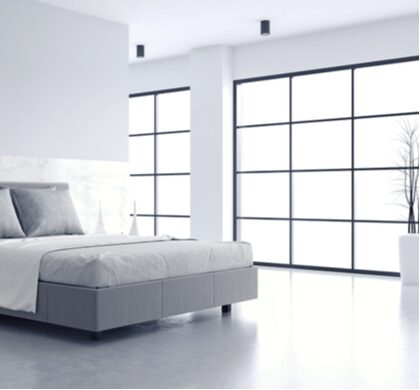 Exposed screed the brother of the industrial screed
Exposed screed and industrial screed have a lot in common. Both use the numerous positive properties of screed to give you a level, durable and resilient floor that requires no additional flooring. You live, reside and work directly on the surface-ready screed, which also distributes the heat from your underfloor heating evenly throughout the room.
With a surface sealant, we protect your exposed screed from moisture and dirt and give it a satin or gloss finish, as desired. The colour scheme for exposed screed can also be quite creative – a red floor for the bedroom, a marbled blue for the bathroom or an elegant grey for the industrial look in the hobby workshop; anything is possible.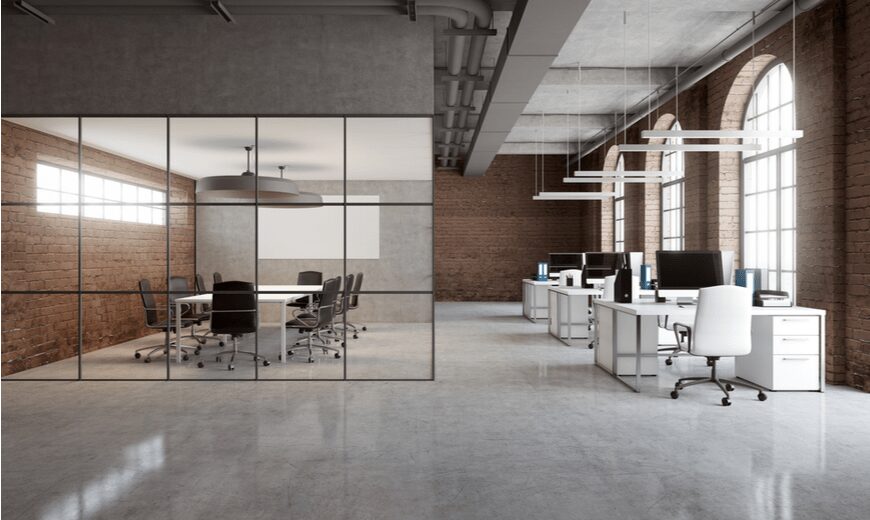 The many talents of exposed screed
Its durability and easy maintenance are important advantages of exposed screed, but by far not the only ones. Its uniform, sleek aesthetics and suitability as a barrier-free floor have propelled this modern screed multi-talent to the top of the list of choices for many home builders, interior designers and homeowners.
It is important to lay the flooring professionally in order to prevent cracks due to thermal expansion by means of specifically placed expansion joints. On the other hand, the exposed screed allows you to create a homogeneous image even in rooms with many corners, making your rooms look spacious.
The high-quality screed also takes the permanent strain of whimsical rocking horses, active pets and agile wheelchairs in its stride. The advantages of exposed screed at a glance:
Adaptable Appearance
Accessibility
Easy maintenance
Longevity
Cost-effective
Low maintenance
Professional manufacture ensures long-lasting pleasure
Many of the good qualities of exposed screed are a product of the expertise of your screed layer. To ensure that your floor forms a homogeneous subfloor, remains free of air holes and does not crack even after many years of use, we use all our expertise. It starts with choosing the best screed for your application.
As experts, we have access to high-quality materials that we mix fresh for you on the construction site. By adding chemical additives we react to adverse temperatures or your wish for a shorter drying time. During the application we pay attention to the correct levelling and the specifications for a planned slope. This creates the elegant and durable exposed screed that you desire.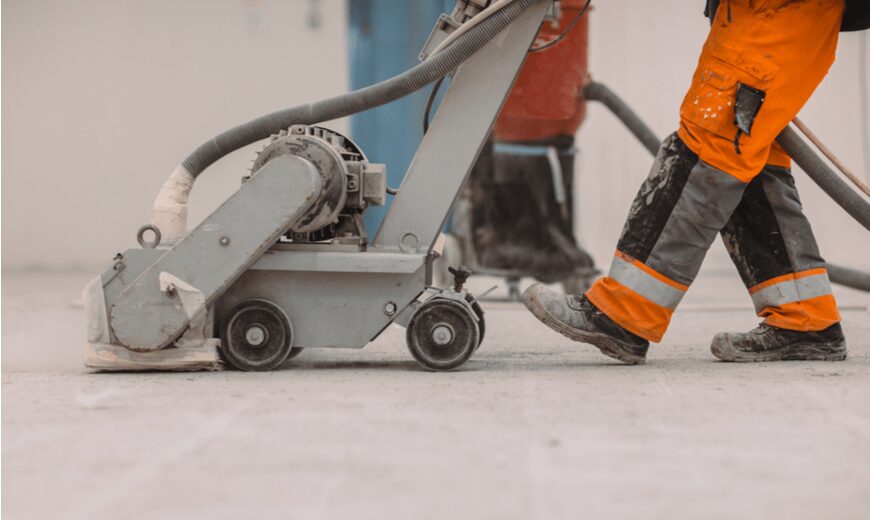 With pattern, plain or colourful – your individual exposed screed
The exposed screed installed by us adapts completely to your wishes. Do you like a softly marbled floor reminiscent of natural stone or would you prefer a sleek industrial look? Would you like to set colourful accents with full-colour exposed screed or do you want subtle pastel colours in the seamless bathroom?
Exposed screed is ideal for connecting large and small rooms without any transitions, thus adding visual generosity to your floor plan. Contact us. According to your wishes we design exactly the surface you dream of for your home.