[ What we offer ]
Hard-wearing floor coating for living areas and traffic areas
Modern, visually attractive and extremely easy to care for - floor coatings in living areas are becoming increasingly important. As a screed layer, we offer you a professional floor coating, the high quality of which was reserved for trade and industry for a long time.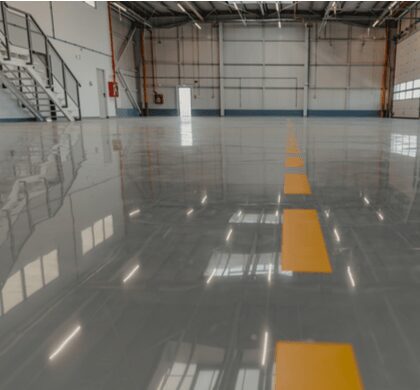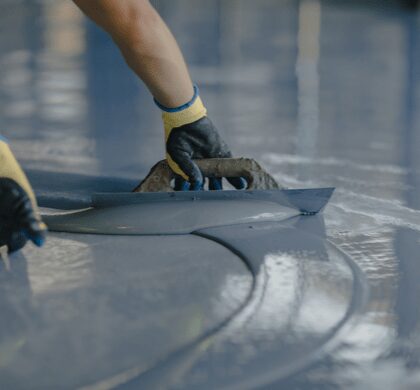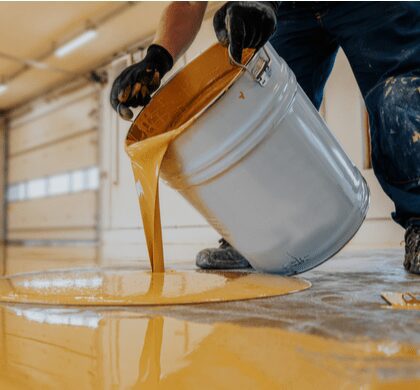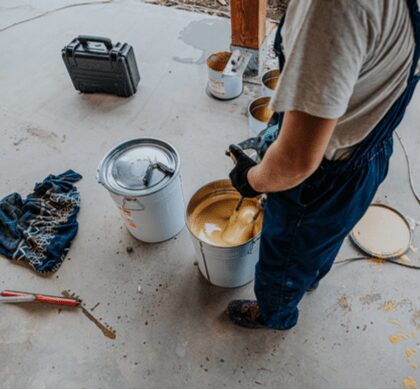 This is what distinguishes a floor coating
With floor coatings you get seamless, hard-wearing and inexpensive floors for use and living. For a long time, the attractive alternative to parquet, tiles and laminate was only to be found in schools, office and commercial buildings. In the course of the conversion of unused industrial areas into coveted, light-flooded lofts, modern coatings have found their way into residential construction thanks to their positive properties.

The starting materials for the floor coating are liquid products or products that can be processed as a paste, which we as screed layers apply evenly to the concrete or screed laid underneath. Depending on the material used and the planned use, the selected floor coating hardens elastically or firmly. The surface can be walked on quickly and can be fully loaded within a few days.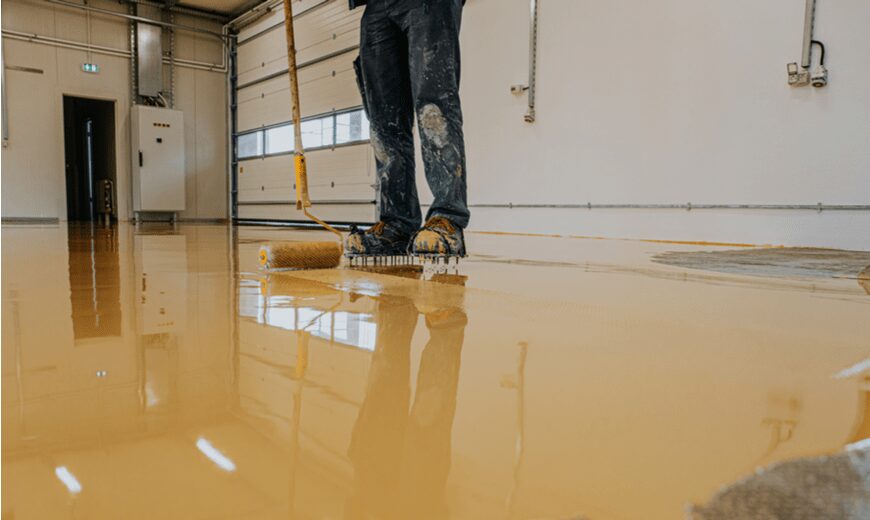 Advantages of a high-quality floor coating
With our experience as screed layers, we offer you floor coatings that are liquid-tight, easy to clean and extremely durable. Should mechanical damage occur after a pet's outburst of joy or due to a sharp object falling, the material allows these small flaws to be repaired quickly and easily. We can also produce large floor areas for you promptly and on time. Depending on the weather, your area can be walked on after just 24 hours and can be fully used a few days later. Certain additives allow us to color your floor coating according to your wishes, make it non-slip and give it a high-gloss or matt finish. The choice is entirely yours.
Polyurethane, epoxy resin or acrylate
For residential and commercial properties, we recommend a floor coating made of polyurethane, epoxy resin or acrylate, depending on the area and the screed used. Polyurethane coatings can be used very variably both indoors and outdoors, for example for balconies or hallways. The elastically hardening surface provides a pleasant walking feeling and at the same time insulates impact sound. Epoxy resin consists of two components, the base material and a hardener, which we mix directly on site. The coating is very hard, durable and has very good resistance to chemicals. Acrylate is permeable to diffusion, self-crosslinking and is ideal as a cost-effective floor coating for areas with low traffic.
Durable floor coating for residential properties
It is easy to care for and, even after many years, is still as beautiful as on the first day: a modern floor coating suits almost every residential property, home and multi-storey building. Long-lasting and robust coatings are ideal for garages, basements and balconies. Easy-to-clean floor coatings, available in subtle or bold colors and patterns, are suitable for hallways, kitchens and living rooms. Good floor coatings are also resilient, long-lasting, abrasion-resistant, easy to clean, visually appealing with many design options
Hard-wearing floor coatings for traffic areas
For areas with heavy vehicle and public traffic, hard-wearing floor coatings offer significant advantages. In train stations, exhibition halls or schools, the high impact and shock resistance of the coating is an important criterion. From our experience as a screed layer, we are happy to recommend a viscous-elastic floor coating for these areas, which offers a high level of walking comfort and efficient impact sound insulation. When vehicles enter parking garages, high-rise and underground garages, they cause a high concentration of CO2 near the ground. In winter they also bring in condensation and road salt. For these areas, we offer floor coatings that reliably protect your underlying screed or concrete with high resistance to such pollutants.
Special coatings for industry
The abrasion-resistant and easy-to-clean coatings are ideal for use as warehouse, production and laboratory floors. Each industry has its own requirements, which we as a screed company meet for you by choosing and mixing the right floor coating. In the food industry, we use products that meet occupational safety requirements with non-slip properties and can withstand high mechanical, chemical and thermal stress. For use in the electronics industry, we use so-called ESD floors, which use conductive additives to dissipate electrostatic discharges in a controlled manner. We would be happy to find the right floor coating for your challenge.
Handwork ensures long-lasting quality
We want you to enjoy your floor for a long time and we use all of our experience and expertise to achieve this. This begins with a careful consultation in which we analyze your requirements, wishes and the existing surface in order to then make a well-founded recommendation to you. With the optimal floor coating, we ensure that you will enjoy walking on your floor in many years as much as you did on the first day. Before applying the floor coating, our experienced team carefully checks the surface and prepares it professionally for the application of the liquid compound. This will save you from later surprises caused by dirt particles or unwanted bubble formation. In more than 35 years as screed layers, we have gained the experience of finding a suitable solution for every challenge. Contact us today. You can easily reach us by phone, email or WhatsApp. Start your project now and talk to us and you can soon look forward to your individually optimized floor coating.