Microcement - Decorative coatings
[ What we offer ]
Decorative coatings - that's why microcement is a great solution
When a decorative coating is required, microcement is a premium solution. Composed of cement, additives, water-based resins and mineral pigments, the material's high adhesion makes it ideal for use on a wide variety of horizontal and vertical surfaces. A lot of preparation is not necessary. You can always apply microcement directly to the existing substrate. This saves time and costs. But the building material microcement can do much more! In the following article we will show you exactly what it can do and how you can optimally use its strengths.
Microcement: You benefit from these properties in the long term
Whether classic wall and floor tiles, plaster and plasterboard, elegant marble or trendy terrazzo - microcement can be easily and conveniently applied to many different surfaces as a state-of-the-art, seamless coating. And the best thing about it: A coating made of microcement is not only suitable for floors and walls, but also for ceilings, stairs and even for furniture or even entire swimming pools. The coating works both indoors and outdoors.
This versatility makes microcement a real all-round talent that always offers you the best possible performance for renovation work and similar projects. It is not for nothing that the flexible building material is used so frequently in the renovation of industrial buildings, office and business premises, restaurants, sports centers and similarly large areas as well as private houses.
This is certainly also due to the fact that the application of the coating always works without a great deal of work and in the shortest possible time, regardless of the existing substrate. Last but not least, this is guaranteed by the low thickness of only three millimeters. Simple and fast work is pre-programmed here.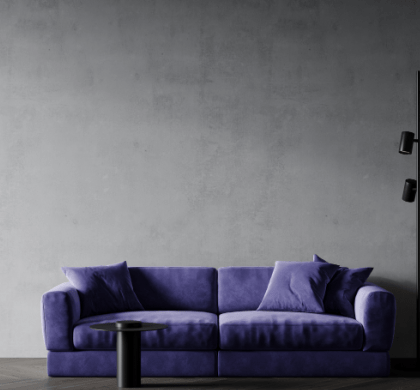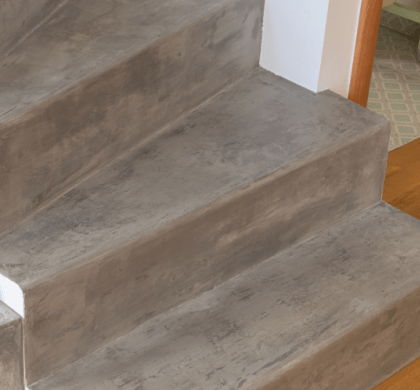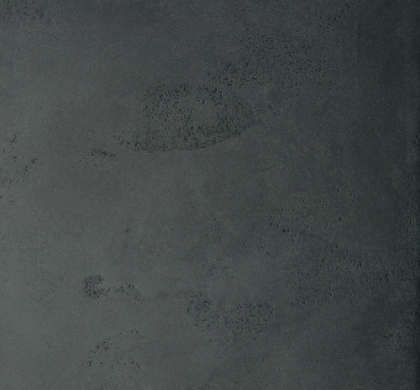 Microcement brings color to every room and every area
In contrast, renovation work is usually always associated with a not exactly inconsiderable effort. It starts with normal painting work. Remove wallpaper and scrape off the remains, smooth the plaster in uneven places, close the drill holes - there are many tasks ahead of you before you even start with the actual beautification.
With microcement, however, you now have a flexibly usable covering at your disposal that sometimes makes classic renovation work completely unnecessary. Even if the term microcement initially sounds like gray concrete walls and sadness, exactly the opposite is the case. Microcement brings color back to your interior and exterior. You hardly ever have to make any compromises.
Seamless work has advantages, especially with large areas
The spectrum of colors and shades ranges from different shades of gray and beige to strong colors and a large number of special colors. For every style and every interior there is the right color constellation through the appropriate admixtures. In this way, all rooms and areas are given exactly the colors that correspond to their own ideas. With a microcement coating, you can turn normal floors and walls into real one-offs that take the environment and atmosphere to a whole new level - and all that without clearing out and masking. In contrast to wallpaper, for example, there is no need to consider cut edges. This is because microcement is always used seamlessly. This is a great advantage, especially when larger areas and areas are to be renovated.
Microcement also scores with a particularly high level of hardness and stability
Compared to other decorative coatings, microcement also offers particularly high hardness, stability and resistance. As a result, the special coating can be ideally used at any time in heavily frequented rooms, halls and many other areas. The hardness and strength that is ultimately achieved is influenced by various factors in practice.
This applies, for example, to the substrate for the coating, the selected surface finish or the microcement used. There can definitely be small differences here, but these are usually more of a nuance. The only materials that are actually unsuitable for a covering with microcement are those that expand to different extents. A typical example of this is natural wood or beams that consist of components with different expansions.
On the other hand, microcement can be used on floors with underfloor heating, for example, without any problems. In this case, however, it is recommended that you adhere to or follow the appropriate protocol for switching on the underfloor heating. This is important because rapid and severe temperature changes can cause small cracks to form in the screed. In the worst case, if the heating is uncontrolled, they will be reproduced in the microcement.
Surface finish: In this way, functionality and appearance can be further enhanced
Microcement can also be used in wet areas and, for example, in shower trays, bathtubs and washbasins. Although the covering is not waterproof from the outset, you can change that with a sealant as a finish. This also increases the already large variety of applications of microcement. Even with decorative finish options, the floor covering usually forms an extremely functional and visually attractive symbiosis.
With tiles, on the other hand, you can choose between a glossy or matt finish, for example. Microcement has no reservations about the finish selected in each case, but can be combined excellently with both surfaces. In addition, microcement itself works as a kind of finish. In particular, the resilience and strength of the coating result in practical properties that can simplify everyday life.
Stains, children's paintings or splashes from cooking in the kitchen can be easily wiped away without leaving any residue. Microcement also protects against scratches far more effectively than other optical coatings and also, for example, than plaster, which is by no means as resistant as plaster. Microcement can therefore generate a whole range of advantages, both optically and functionally.
Renovation without dirt and debris - microcement makes it possible
For house and apartment owners, tenants or tenant households or for company owners and employees, a renovation of their own rooms is often an event that heralds a structural or stylistic upheaval and provides new freshness in the immediate environment. The anticipation and desire for a new residential or office character can quickly turn into frustration.
Because the renovation with conventional materials and traditional-classic procedures always brings with it a lot of noise, dust, dirt, waste and debris - quite apart from the work. This quickly puts you in a bad mood and also hinders the normal daily routine. And anyone who has ever removed stubbornly stuck wallpaper residue from a wall is only really getting to know the term Sisyphean task in a practical sense.
With a microcement covering, there is no need to knock out tiles, mask walls for painting work or scrape off residual wallpaper. Depending on the color and texture, floors, walls, ceilings or, for example, stairs are given a fresh cell treatment without the usual dirt and debris with a covering of microcement. The use of microcement is therefore always worthwhile in several respects.
At a glance – these are the advantages of a microcement coating
– Particularly high hardness, strength and stability
– very resistant to external influences
– Extremely flexible and can be used individually
– large selection of colors and textures
- saves time and money compared to conventional wallpapering and painting work
– Ensures a clean working environment at all times
We implement the right solution for every requirement
Floors are exactly what we do. For almost three decades we have been realizing suitable solutions for suitable coverings and finishes for private individuals and companies. We see every requirement as a challenge to create the best possible individual solution. With microcement, we now have another option in our portfolio that will inspire you and always give us satisfied customers. Conventional renovations were yesterday - microcement is today! You can convince yourself of this at any time.