[ What we offer ]
cement screed (CT)
Whether indoors or outdoors - cement screed (CT) is suitable for almost every area of ​​application thanks to its many positive properties. The extremely strong concrete consists of a 3:1 mixture of sand and cement with a grain size of up to 8 millimeters. The cement serves as a binder here and enables the screed to be applied directly to the floor, but also to other supporting surfaces.

Cement screed has a special drying behavior: Rapid initial hardening allows walkability after just 2-3 days. After about 10 days, the screed can be subjected to heavier loads. But then drying slows down until after about 30 days it is ready for covering. Only then can further floor coverings be applied if necessary.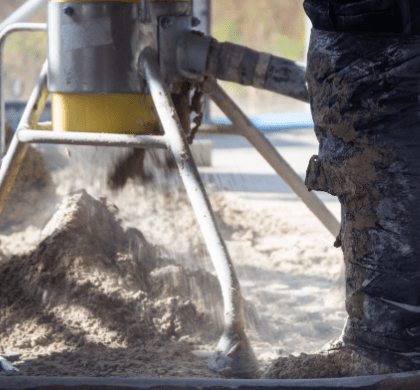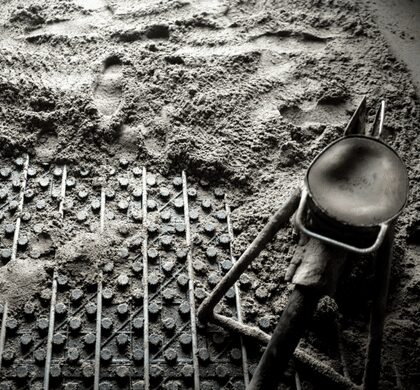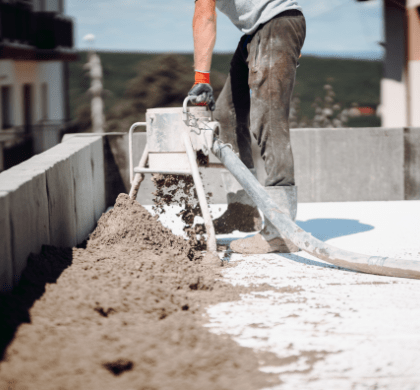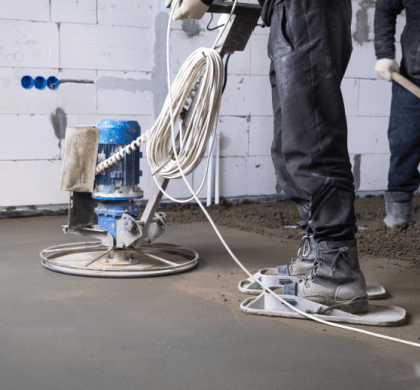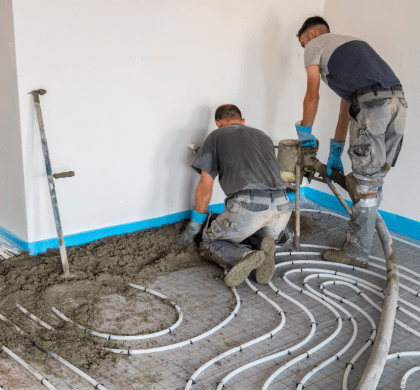 Areas of application of cement screed
Cement screed can be used as a substrate in indoor and outdoor areas and is also suitable for heavily used areas. Cement screed can compensate for unevenness or differences in height in living rooms, basements or on the balcony and thus form the ideal substrate for tiles or parquet floors. Cement screed also cuts a fine figure on its own, after all it can be produced seamlessly, which results in a great visual effect. To make the surface particularly smooth, the cement screed can be sanded down and sealed.
Tip: So-called hard material screed is ideal for particularly stressed areas. With this type of screed, the aggregate of the cement screed is comparatively large. This increases the surface abrasion resistance, making the screed even more durable.
Laying techniques and types of cement screed
Cement screed can be applied in dry form ("dry screed") or in viscous form ("flowing screed"). The latter has the advantage of being self-leveling thanks to its soft consistency.
Cement screed can be connected to the substrate in different ways, resulting in different types of screed. These each have specific properties and are suitable for different areas of application. The various laying techniques for cement screed are briefly presented below:
composite screed: Here the screed is firmly connected to the load-bearing concrete (bare ceiling) in order to stabilize it. Since it does not have to have any load-bearing capacity itself, a screed thickness of 25-30 millimeters is usually sufficient. Composite screed is often used over the entire surface, but it has no heat or sound insulating effect. Typical areas of application are commercial, property, basement rooms and garages.
cement screed on a separating layer ("sliding screed"): Here the cement screed is laid on a thin intermediate layer, which serves as a separating layer to smoothly compensate for temperature fluctuations and to protect against moisture rising from below. However, the screed, which is at least 35 millimeters thick, does not have a sound or heat insulating function. This laying technique is well suited for basements and other sub-rooms, but also for outdoor areas such as balconies or terraces.
cement screed on an insulating layer ("floating screed"): For good sound and heat insulation, an additional insulating layer is required on which the cement screed is laid floating, i.e. without attachment to any side. How thick the screed layer should be depends on the hardness of the screed, but also on the thickness of the insulation layer and the traffic load of the floor.
heated screed: This screed is laid on the insulation layer above or below the underfloor heating and is specially heated during the drying phase. Attention: The average temperature of the heater must not exceed a certain value. Particularly good heat distribution can be achieved by embedding the heating elements in the cement screed. If the heated screed is laid over a pipe, it must be at least 45 millimeters thick.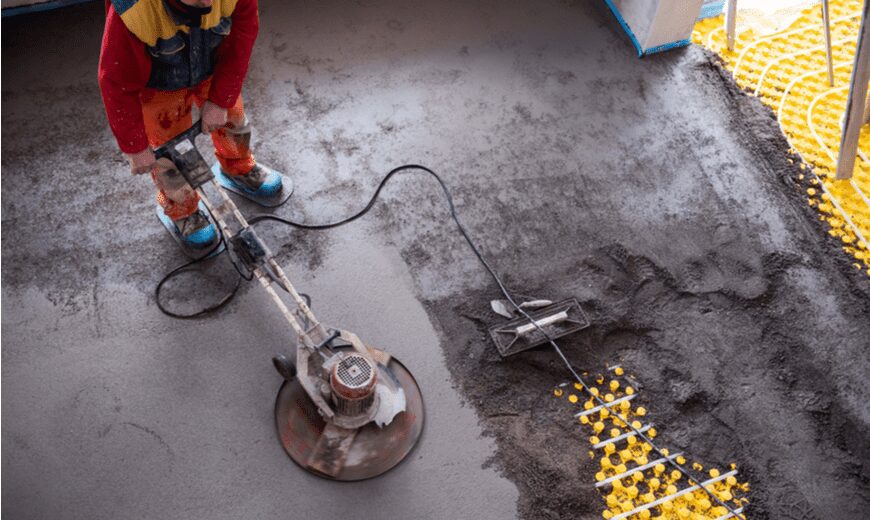 What to pay attention to when laying cement screed
In order to achieve a perfect result, the following must be observed when laying cement screed:
After application, the screed must be protected from direct sunlight and drafts for at least 7 days so that it can develop its full stability.
To prevent the screed from drying out too quickly, it can be covered with special plastic films.
For outdoor use, the screed can be protected from extreme temperatures or temperature fluctuations with heat insulation mats or foils while it is drying. A constant temperature of at least 5°C is recommended.
The advantages of cement screed at a glance
fast initial hardening
particularly strong and robust
extremely resistant to water
tolerates high temperature fluctuations in the hardened state
very high wear resistance
can be made seamless
Make an appointment now
Would you like to find out more about cement screed or get professional advice on which screed is best suited to your needs? Then we are exactly the right contact for you. We are happy to assist you with our know-how and over 25 years of experience with words and deeds. We support you professionally and reliably from the first consultation to the completion of the required screed work. We are looking forward to your message!
[ FAQs ]
Questions and answers about cement screed
Can cement screed also be used in wet rooms?
Cement screed is particularly resistant to moisture, which is why it is very well suited for use in wet areas. It is only important that the screed is completely hardened beforehand.
How long does it take for cement screed to harden?
It can take 20-30 days for the cement screed to dry completely. In this case, completely dry means that the moisture content of the screed is less than 2%. Only then can other floor coverings be laid on top.
How thick should cement screed be?
Depending on the area of ​​application and the laying or bonding technique, the cement screed should be between 4,5 cm and 8 cm thick.