[ What we offer ]
hard aggregate screed
Hard aggregate screed is a cement screed (CT) to which various additives such as granite, electro corundum, quartz sand or natural stone are added as required. By adding these substances, the hard material screed (also known as industrial screed) achieves a very high resistance to pressure, wear and tear and surface abrasion. Due to these properties, the screed is mainly used in areas where the floor has to withstand high mechanical or chemical loads.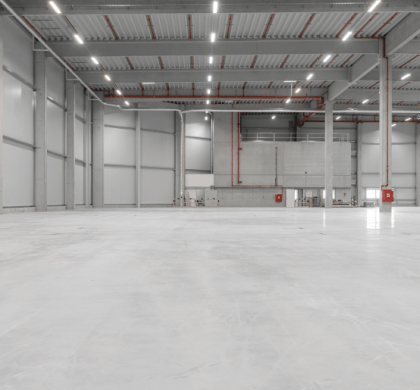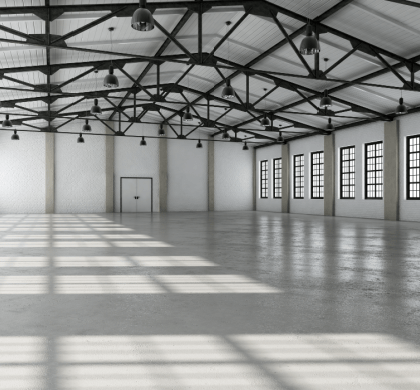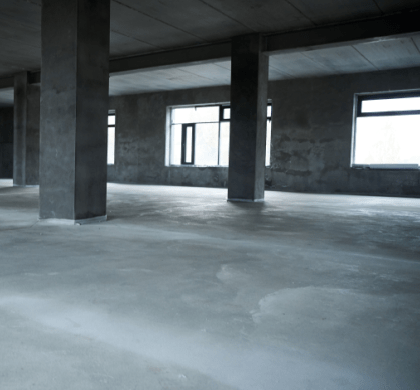 Areas of application for hard aggregate screed
Hard aggregate screed is suitable for indoor and outdoor areas where high demands are placed on the load capacity and wear resistance of the floor. Depending on the intensity and load, different hard materials are used. The following list gives you an overview of the various areas of application and the appropriate additives:
– Industrial, warehouse and factory buildings (quartz sand, corundum, metals, silicon carbide)
– Public buildings such as shopping malls and museums (granite or marble)
– chemical and pharmaceutical industry (corundum and metal)
– Parking garages and underground garages (quartz and corundum)
– Airport hangars (corundum and metal)
– port areas (metal)
Good to know: The hard materials contained in the screed are divided into three hard material groups based on their strength and abrasion. Group A (for general) contains substances such as natural stone and/or dense slag as well as mixtures of these with substances from groups M and KS and offers the highest grinding wear with max. 5 cm³ / 50 cm². In the middle is group M (for metal) with a maximum of 3 cm³ / 50 cm². Electrocorundum (K) and silicon carbide (S) from the KS group (max. 1,5 cm³ / cm²) have the lowest wear and are therefore best suited as additives for very heavily used areas.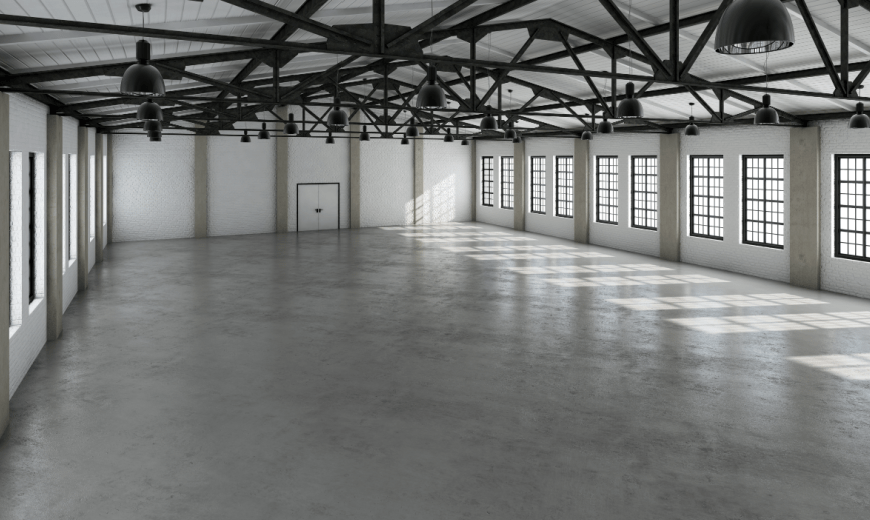 Laying types of hard aggregate screed
Depending on individual requirements, the hard aggregate screed is applied in a single layer in combination or in two layers on a separating or insulating layer. With the single-layer laying method, the cement screed is mixed directly with the hard materials and applied to the underlying floor without an additional separating or insulating layer. This creates a solid bond between the subsurface and the screed, which increases its stability and resilience. To ensure good adhesion of the screed, a bonding course can be applied to the substrate before laying.
When laying in two layers, a layer of cement screed is first applied to the substrate. A separating or insulating layer is then applied as required. Finally, the top layer of screed mortar and hard materials is applied. A special variant is sprinkling. The hard materials are scattered on the surface of the still damp base screed and inserted into it manually. This type of laying has the advantage that the surface of the hard material screed is even more durable and wear-resistant, but it also involves more work and is therefore more expensive than laying in one layer.
By the way: The requirements that hard material screed must meet are regulated in DIN 18560-1.
The advantages of hard aggregate screed at a glance:
– high resilience
– uncomplicated care
– increased sliding safety
– Abrasion-resistant and wear-resistant
– particularly high level of flatness
– time-efficient laying
– high durability
– variable optics
Make an appointment now
Our employees have many years of experience in concrete and screed processing.
Would you like to find out more about the numerous advantages of hard aggregate screed? Then make an appointment now for a non-binding consultation. We will find out whether hard aggregate screed is the best choice for your needs or whether other screeds are more suitable. If you opt for the special cement screed, we will be happy to assist you with our experience of more than 25 years of laying screed and support you professionally and reliably - from the first consultation to the completion of your project.