[ What we offer ]
Insulation to save energy and feel good
Whether you use highly efficient EPS or XPS boards for your thermal insulation, create a uniform insulating surface with glass or rock wool, or rely on cork and coconut fibre for ecological insulation – a warm home is guaranteed in any case. As experienced screed layers, we can tell you what is important when it comes to good insulation.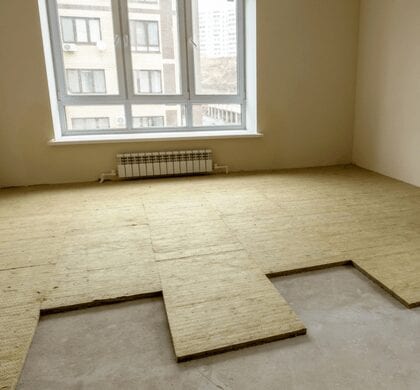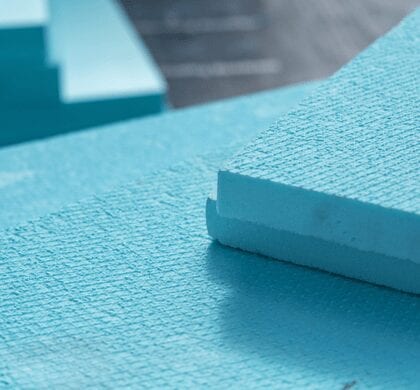 Insulation for heat and sound
Warm in winter, cool in summer – this is what distinguishes effective thermal insulation. Insulation materials are responsible for the pleasant living feeling. With their low thermal conductivity, they reduce the heat transfer between indoor rooms and outdoor air as much as if they were separate worlds. The heat stays where it belongs, reducing heating costs and energy demand.
In addition to reduced energy consumption, the insulation boards installed under the screed fulfil a second task. Without insulation, every step is transmitted through the floor to the building, often making footsteps seem louder than necessary. If we, as a screed company, lay insulating panels, they also act as impact sound insulation. Your home remains pleasantly quiet and your nerves are spared.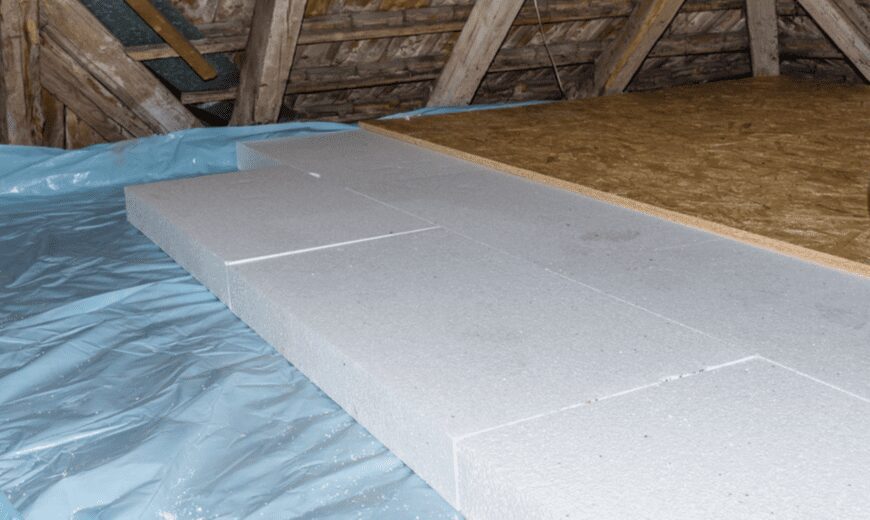 Where insulation boards offer advantages
Compared to loose insulation fillers, insulation boards have the advantage that we install them directly and without a holding construction. We cut recesses around lines, culverts or pipes to fit on site. In addition, the internal structure of the boards facilitates the mutual support of the insulation boards at corners and unusual geometries. In addition, for the same insulation material, the insulation values of boards are better than those of comparable loose insulation materials.
Above all, however, it is the reduced time required for installation that makes insulation boards so popular for thermal insulation. In a short time the panels are cut to size and attached to your floor, ceiling or walls.
Properties and materials
The choice of suitable insulation materials depends primarily on the respective characteristic values. While the U-value describes how much heat is lost through the entire insulation, the λ-value (lambda value) indicates how fast the thermal energy spreads in the insulation material. In addition, you can see from the heat storage capacity, the vapour behaviour (permeability to water vapour) and the building material class (combustibility and flammability) whether a material is suitable for your intended use.
The category of organic, natural materials includes cork, which is open to diffusion and can withstand pressure, and unbreakable coconut fibre. Glass wool and rock wool are largely made from waste glass or readily available mineral rock, giving them excellent fire performance and very good resistance to mould and vermin. Lightweight and with excellent insulation values are the moisture-resistant EPS boards (Styropor), the water-insensitive and tread-proof XPS boards (Styrodur) as well as elastic PUR boards (polyurethane).
What we pay attention to as a screed company
Both the choice of insulation materials and the installation at your home depend on your wishes and requirements. It is important that you let us know your intentions so that we can use our experience as screed layers to your advantage. For the application of the insulation boards we pay attention to:
Insulation values
Processing
Sound insulation
required load
existing underfloor heating
Reusability and disposal
Avoidance of thermal and sound bridges
Weight (for support structure on walls)
Installation height (underfloor heating, screed covering)
Compressive strength (for example for use under tiles)
Our goal is to provide you with effective, efficient and durable thermal insulation. Contact our friendly staff right now and tell us about your needs. We offer you an individual solution with which we ensure your living comfort for many years.