[ what we offer ]
Floor waterproofing - protection for buildings and well-being
Does your basement or wet areas smell musty all the time? Often the reasons for this are rising soil moisture or poorly sealed rooms. But flat roofs, terraces and balconies also offer points of attack for penetrating moisture. What helps is a reliable damp proof course from your screed company. Read how you can benefit from our extensive experience as screed layers.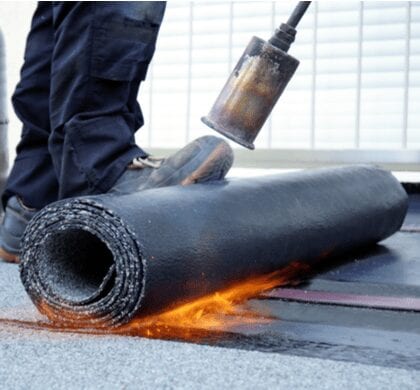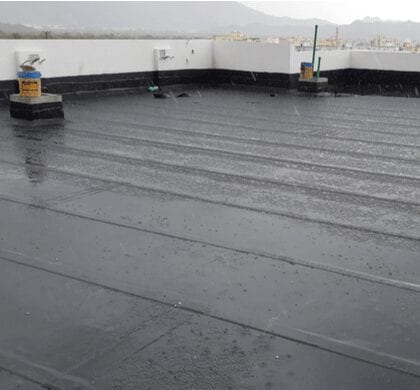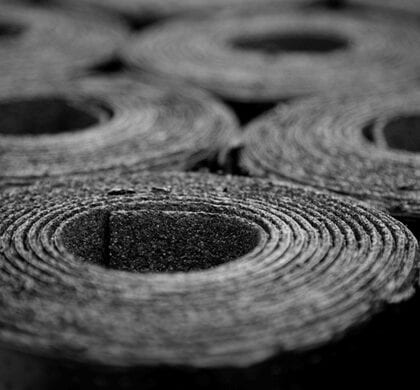 Protective layer against water and water vapour
Floor waterproofing is a separating protective layer that keeps water, water vapor and moisture away from moisture-sensitive layers of your home. As a rule, we apply bitumen or PVC waterproofing membranes underneath the layers to be protected, which prevent the soil moisture from penetrating into the interior.
As a vapour barrier or vapour retarder, waterproofing not only protects against capillary rising water, but also against moisture that penetrates your floor construction via diffusion processes. Professional installation is important here, because even small problem areas at wall junctions or overlaps give water the opportunity to overcome your protective layer.
Why floor waterproofing is so important
Moisture in the masonry poses a danger to your building fabric. It can lead to mold growth and decompose gypsum-based or magnesia screeds. This often underestimated damage reduces the useful life as well as the value of your building. However, the danger does not only come from the outside. In new buildings, young concrete ceilings and floors need about 20 months to dry completely. In the case of structures in contact with the ground, there is also the effect of moisture from the ground.
However, the most perceptible influence is on the living climate. Mould growth affects your health, a damp home feels cold and clammy and the efficiency of your heating can be affected by damp walls and floors. Carefully applied waterproofing prevents moisture-related deterioration and allows you to feel warm and comfortable in your own home.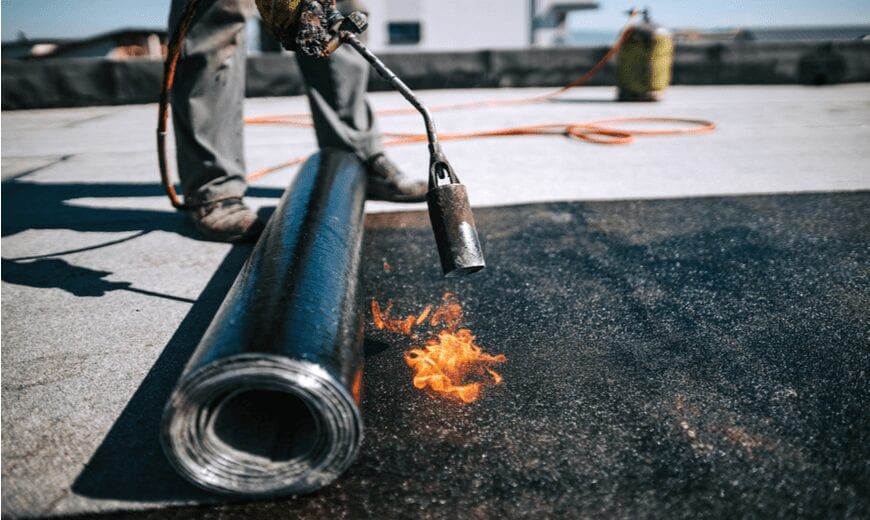 Properties and materials
For a waterproofing membrane to provide reliable protection against wetness and moisture, it must be properly installed and have some basic properties. She must
impermeable to water,
frost and temperature resistant,
resistant to chemicals,
ageing resistant and
tensile
be. PE films (polyethylene), PVC waterproofing membranes (polyvinyl chloride), bitumen welding membranes and elastomer bitumen membranes have become established in practice, as they not only have excellent product properties, but also a good price-performance ratio.
Whether we lay the waterproofing membranes cold by bonding or baked depends on the material and the respective conditions on site. Our expert staff will be happy to inform you about possible variations.
What we pay attention to as a screed company
As renowned screed layers, we know exactly how important it is to adhere to proven planning principles. Even before the first waterproofing membrane is laid, we clarify whether your floor waterproofing should protect against water penetrating from the outside, from the inside or against non-pressing water. This has an influence on the materials used, the design of the surfaces to be sealed, the kink points and edges as well as any penetrations that may be required.
We skilfully integrate lines, ducts and cable routes into the sealing concept in order to create secure protection even in difficult room situations. Your seals are applied by our expert and experienced employees in compliance with all applicable standards. This way you are sure to be protected from moisture damage and health hazards for a long time.
The right partner for your dry rooms
As a specialist company, we have experience in the ways in which damp and moisture penetrate your home. We know the materials and methods to get the best results for your floor waterproofing. Contact us today so that you can enjoy dry living and working for a long time.