[ What we offer ]
Industrial screed - cheap, resilient, economical
Industrial screed is the first choice for flooring in almost every manufacturing industry. What is it about industrial screed and why is it so popular? In addition to the low price, it is above all its long-term cost-effectiveness that speaks for the resilient floor covering. We take a closer look at the industrial screed.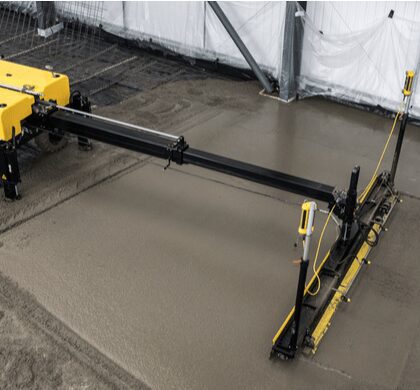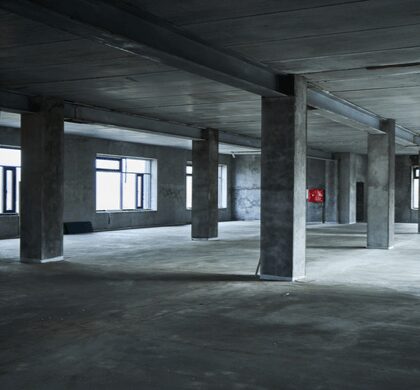 What distinguishes an industrial screed
Usually the screed forms a homogeneous layer in the floor, which lies between the supporting floor and the floor covering. As a filler and leveling agent, the screed creates a desired level, levels out unevenness and ensures even load distribution. If necessary, it is even possible to integrate heaters as well as sound and heat insulation in or under the screed.

By choosing the type of screed, the industrial screed fulfills a special task that is tailored to the respective application. It is one of the utility screeds that do not require an additional floor covering. In addition to being inexpensive to produce, a suitable industrial screed also allows economic advantages to be used in everyday work processes, such as time savings in cleaning work or the use of mobile robots in automated delivery systems.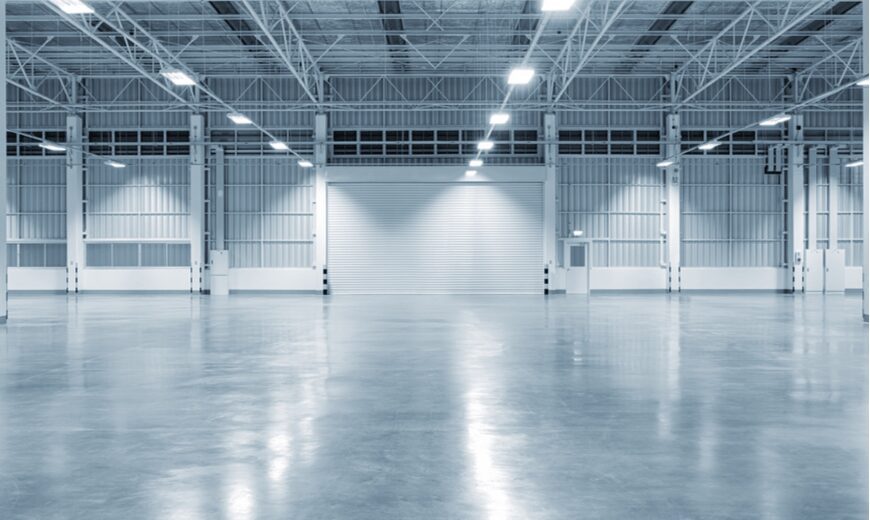 Every industry has special requirements
In medical areas and hygiene companies, a sealed screed reduces the multiplication of harmful germs. The same applies to chemical companies, where the industrial screed prevents the penetration of aggressive chemicals into the subsoil. A carefully selected screed reliably absorbs the mechanical and dynamic loads in the automotive industry, the aerospace industry and all production facilities with high traffic. Large temperature fluctuations in front of blast furnaces and cold chambers or the need for non-slip floors are also good reasons that speak in favor of industrial screed.
Unfortunately, we still have to wait for the one industrial screed that meets all requirements at the same time. Until then, it is up to the know-how and experience of your screed company to advise you on material, design, surface quality and strength class and to make an informed choice.
Basically, the following applies: the greater the load on a floor, the more sensible it is to use a high-performance screed for the respective industry. It prevents accidents at work, saves costs and reduces the time for maintenance and cleaning work.
Advantages of industrial screed
Depending on the specific requirements of an industry and the required strength class, the specialist at a screed company selects the appropriate type of screed. The following have proven particularly useful:
cementitious hard aggregate screed
Mastic asphalt screed
synthetic resin screed
magnesia screed
These screeds can be used to create large, level floors that are suitable for building efficient supply chains, moving heavy loads, or using automated transportation systems. In addition, the low-maintenance and durable industrial screed reduces production losses that inevitably occur when repairing a more sensitive floor covering.
A sealed industrial screed is resistant to aggressive alkalis, acids and salts, is easy to clean and can achieve rating group R13 with a non-slip surface. The latter is a regulation that must be observed in rooms for the production of fat, oil and margarine. In addition, a suitable industrial screed can withstand large temperature fluctuations, for example in cold rooms or in front of blast furnaces.
Climate regulation with industrial screed
One aspect that is gaining importance regardless of the industry in question is the ability to regulate the climate. Screeds can be excellently combined with effective heat and sound insulation. In addition, it is possible to install large-area heating systems under an industrial screed, which avoid spatial restrictions in mobility zones.
Such surface heating systems are used in summer to cool components and save costs in building cooling. The effect can be increased even more if the system is connected to an existing solar system or heat pump. In addition, the industrial screed serves as a thermal mass that balances out daily temperature peaks. From an economic and ecological point of view, this is a benefit that will continue to gain in importance as climate change progresses.
We are pleased to advise you
For more than 25 years we have been advising companies and private individuals on the choice of suitable flooring solutions. The more precisely you formulate your requirements in advance, the longer you will be able to enjoy your screed. Get in touch with us and tell us about your project. Together we will surely find a good and suitable solution for your industrial screed.